Regular price
Dhs. 150.00 AED
Regular price
Sale price
Dhs. 150.00 AED
Unit price
per
Sale
Sold out
Share
View full details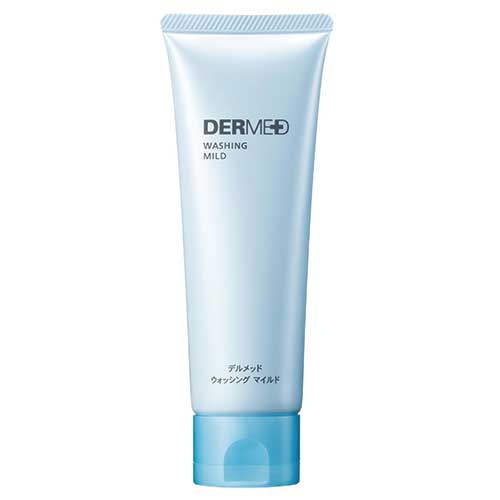 Enjoy rich, fluffy, cushion like lathers DERMED Washing Mild
The face wash lathers up nicely and cleanses gently, leaving skin soft, supple and moisturized.
+ Foamy and rich face wash
It is a face wash that washes away only dirt without burdening your skin. The fine, marshmallow-like foam prevents scrubbing, which triggers the development spots, and removes dirt. It has a moist, non-stuffy finish.
+ Recommended for the following people
For those who want to support skin lightening by washing their face
For those who are concerned about dryness and tightness after washing their face
STEP.1
BALM CLEANSING
STEP.2
WASHING MILD
STEP.3
PREMIUM LOTION
STEP.4
PREMIUM ESSENCE
STEP.5
PREMIUM CREAM No.1
STEP.5
WHITENING SPOT CREAM
1. Use the included spatula to take the cleansing balm and put it on dry palms, then roll it with your fingers to dissolve it. When the balm melts and turns translucent, it is OK.
The approximate amount to be used per time is the size of one cherry.
2. Starting from the sticky T-zone, spread it out and gently blend it on the chin, cheeks, eyes and mouth. Don't forget about the area around your nose.
3. Once it melts away makeup around the eyes and mouth, spread it over your face gently and rinse with lukewarm water.
Pick Up Ingredients
"Exfoliating ingredient" Citrus Sphaerocarpa Fruit Juice Extract
It contains fruit acids that exfoliate dead skin cell and support skin care
"Beautiful skin support ingredient" Rosa Rugosa Fruit Extract
Promotes collagen production and maintains skin firmness.
+ Should I wash my face in the morning?
In the morning, our skin is surprisingly filled with sweat, sebum, dust, etc., that are secreted while sleeping. Wash them off every morning to maximize the effect of your daily morning skin care.
+ Should I wash my face with both makeup remover and face wash?
Oily stains such as makeup are hard to remove with a face wash. Using a cleansing balm helps you remove such oily stains without scrubbing your face.